Dear Colleague:
On behalf of the Organizing Committee I am pleased to invite you to the VIII INTERNATIONAL CONGRESS OF SPORTS MEDICINE,  APPLIED SCIENCES AND DOPING to be held in the framework of the VI INTERNATIONAL CONVENTION OF PHYSICAL ACTIVITY AND SPORT (AFIDE) to be held in Havana from 21 to 25 November 2017 at the Palace of Conventions in Havana.
We extend our cordial invitation to doctors, psychologists, physiotherapists' deportologists, physical rehabilitators, coaches and professionals related to the events related issues, to share lectures delivered by Cuban and foreign specialists, symposia, workshops, panel discussions, free or thematic presentations and posters to promote the exchange of experiences and extend the knowledge and skills on various current issues related to Sports Medicine, Education and Doping Control
Havana City, one of the World's Seven Wonder Cities, welcome warmly all participants to develop a broad scientific and tourist activity to foster ties of friendship, solidarity and collaboration between researchers and institutions around the world.
We look forward to their valuable participation in the event and to welcome in the Palace of Conventions in Havana. For now, please accept the warmest greetings from Cuba.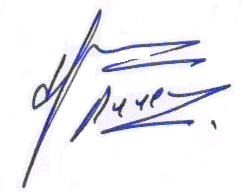 Dr. Jorge Rivero Pavel Pino
Director Institute of Sports Medicine
Chairman Organizing Committee