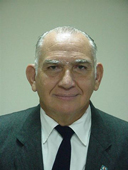 Dear colleagues:
The Cuban Surgery Society is pleased to announce the 11th Cuban Surgery Congress, the Regional Meeting of the Latin-American Surgery Federation (FELAC) and the International Workshop on Non-Cardiac Thoracic Surgery, to be held from November 1st to 4th at the Havana International Conference Center under the motto "For the quality of life and security of the surgical patient".
Significant experiences will be set forth in the Congress, which will allow the participating specialists, professors and researchers to carry out an exchange of elevated scientific level.
We expect to count with your valuable presence, since it will undoubtedly broaden and enrich the debates, providing for a fruitful meeting among the specialists of the region.
The capital of Cuba, along with its urban and social features, will be graced with your presence. We hope you enjoy the appealing social program of the congress and the varied tourist offers that have been made available.

Attentively,
Dr. José Miguel Goderich Lalán
Chairman of the Organizing Committee
and President of the Cuban Surgery Society